How To Pack Candles For Moving – Top Tips For Packing Candles When Moving
21st December, 2018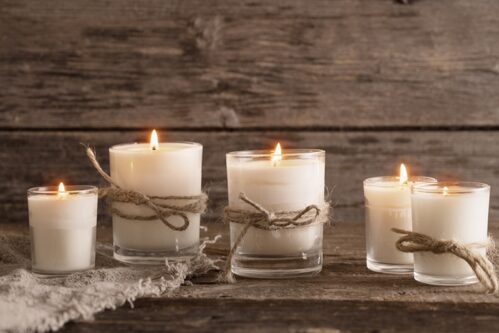 If you need to know how to pack candles for moving, then there are a few things you should be aware of to ensure that everything is packed properly ready for the big move. Candles can come in all shapes and sizes, so packing candles away when moving may not be as straightforward as you think. As such, if you're moving soon and are looking for some tips for packing candles then you've come to the right place.
Tips for Packing Candles
Depending on the quantity and type of candles you have in your home, packing them away could become relatively time to consume. Because of this, it's a good idea to get everything you need ready in one place, before organising your candles and packing supplies so that you can minimise the time spent packing.
How To Pack Candles
Step 1: Organise Your Candles
Step 2: Individually Wrap Each Candle
Step 3: Bubble Wrap Candles In Glass Containers
Step 4: Prepare Moving Boxes
Step 5: Pack Boxes
Step 6: Seal And Label Boxes
Step 7: Load Onto Moving Vehicle
Step 1: Organise Your Candles
Firstly, round up all of your candles and begin to organise by size and type, so you can keep certain ones together in correctly labelled boxes. This way you'll be able to sort them by which room they will go in, as well as giving you a clearer idea of how the quantity of packing materials and supplies you will need.
Step 2: Individually Wrap Each Candle
Next, you should individually wrap each candle in packing paper to protect them from damage during transit. When wrapping, you should take out a large piece of packing paper and lay it down on a flat surface. Place your candle to one side of the packing paper, before rolling inwards and ensuring that it's tightly wrapped around the whole of the candle. Finally, take a small amount of sticky tape and begin to add to the top, bottom and side to fix the packing paper in place.
Step 3: Bubble Wrap Candles In Glass Containers
Candles in glass containers should have added protection to reduce the risk of injuring yourself on broken glass should the containers break during transit. Again, following the same process to wrap, place the candle to one side of the bubble wrap and roll inwards before sealing. Add a double layer for especially expensive candles for added protection.
Step 4: Prepare Moving Boxes
Take out your moving boxes and assemble, before securing the bottom with plenty of packing tape to prevent anything falling through the bottom. Add a layer of packing paper or newspaper into the moving box to add additional protection within the box, but allowing for enough space to place your candles.
Step 5: Pack Boxes
Begin by filling the boxes with the candles you've grouped together, but be careful not to over pack as the box may become a little too heavy. Place your candles into the box and add more news/packing paper on top of each one to create a layer in between each of them. When packing candles in glass containers, ensure to add plenty of paper so that the candles aren't touching each other as this could cause damage.
Step 6: Seal and Label Boxes
Once you have filled the boxes, you should next seal the boxes securely. Be generous when adding packing tape to reinforce the box, especially if it's a heavy box. Next, use a black permanent marker to label the boxes correctly, so you clearly know which box has which type of candles in.
Step 7: Load Onto Moving Vehicle
After sealing and labelling the boxes, your candles are ready to be transported to either your new home or storage. Take care when lifting any heavy boxes by ensuring that you use proper manual handling techniques and seek assistance where required. Load your boxes onto the moving vehicle and secure in place to minimise movement during transit.
—
For a wealth of moving tips and tools, see our blog where you can find a number of handy guides that can help you through the moving process with consummate ease. However, if you'd prefer to speak to one of our helpful experts, then why not get in touch or call us on 1300 379 190.