Moving House Checklist One Week Out – Available Now
19th November, 2015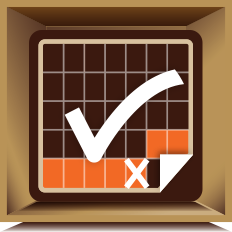 Kent Removals' Moving House Checklist – One Week Out is available now! With just seven sleeps until the big move, you're probably either incredibly excited or terrified (or maybe even a mixture of the two!).
Remember, if it all has become too much and you feel as though you're not getting anywhere, call in Kent's professional packers and local, interstate or international movers, and we'll make sure your move is a breeze.
If you've been following our moving checklists, most of your packing should be under control and at this point. There's just likely to be a few last minute moving tips and tricks that you will need:
Collect all the spare keys that friends and family may have to your existing home and be sure to return these to your solicitor or real estate agent, so the new owners can collect them
Book in a locksmith to change the locks on your new home on moving day—you just never know who has a spare key. It's always better to be safe than sorry
Call your real estate agent and ask for a final inspection of your new property 24 to 48 hours before you move in, just to make sure that your new home is in order and ready for your arrival
As you finish off your packing, make sure that you are cleaning as you go. Try to work systematically, so that as you empty a cupboard or a shelf, you wipe it clean. This way, you know that entire rooms or sections of your home are completely finalised. For more cleaning tips, take a look at our End of Lease Cleaning Checklist
Stay in contact with your professional removalist company. Should any of your moving day arrangements (such as access restrictions or timing) change, be sure to let them know.
So, if you want a safe, secure, stress-free move, and some last minute moving tips, then don't delay: download Kent Removals Moving House Checklist – One Week To Moving Day, now.