How To Move a Safe – Tips For Moving a Safe
4th September, 2018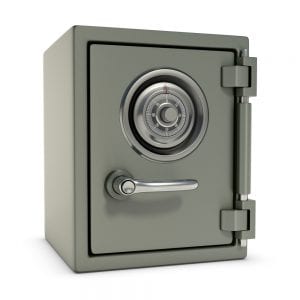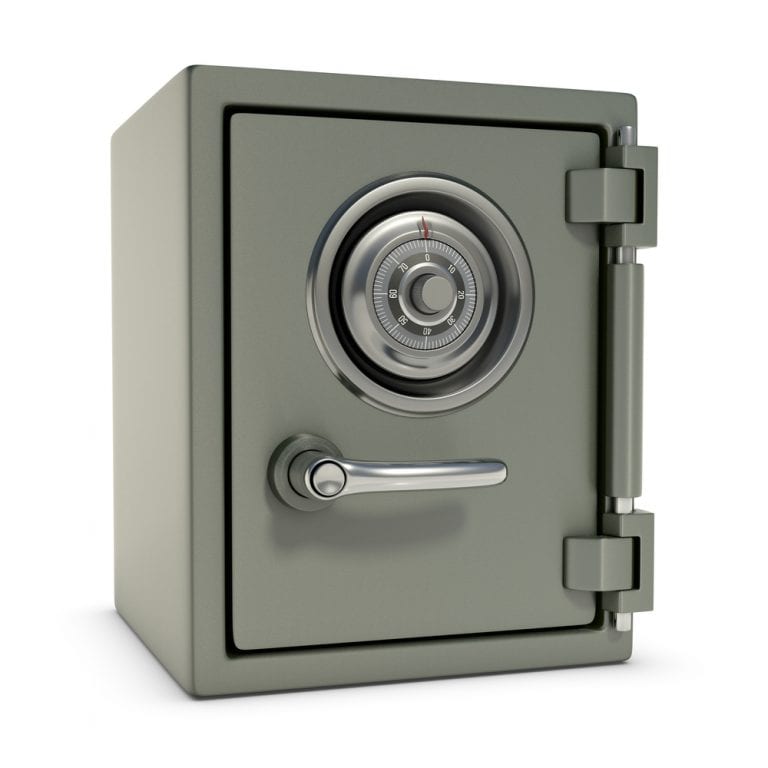 Successfully moving a safe can be a daunting task for most homeowners. A safe by nature is designed to be difficult to move but with the right preparation, tools the task can be made much easier. This article will help guide you through the process.
Tips for Moving a Safe
There are a large variety of different types of safes, each with their own unique quirks and challenges. It is best to refer to the manufacturer's guide to determine the exact dimensions and weight of your safe. This will allow you to choose the appropriate moving equipment.
There will parts of the process that are simply unmanageable for just one person, so enlist the help of three or more friends to help you during those moments.
Finally, you will need to prepare yourself with the appropriate tools. Depending on the logistics of your move you will need certain equipment. For example, if you need to move a safe up or down stairs then you will need electric stair-climbing equipment. Hopefully, this is not the case but at the very least you will need a heavy-duty appliance dolly or hand truck.
How To Move a Safe
Step 1: Safety First
Step 2: Define a Moving Strategy
Step 3: Measure Safe Dimensions
Step 4: Prepare Your Safe for Moving
Step 5: Secure Your Safe
Step 6: Protect Your Home From Damage
Step 7: Load Safe Onto Moving Equipment
Step 8: Move Safe Into Moving Vehicle
Step 1: Safety First
Safes are very heavy and by nature, this means they are dangerous. You should seriously consider professional help for this task. If you are planning to do this external to professionals then ensure that you are wearing basic safety equipment like, capped boots, safety gloves, and fitted clothing. Avoid baggy clothing as you could potentially get snagged on something during the move.
Step 2: Define a Moving Strategy
Improvising how to move  your safe is something you want to absolutely avoid. Defining a strategy will make every step of the process simpler and quicker. It's a good idea to do a practice run and walk through the entire moving journey. While walking through the move, identify any problem areas and potential hazards. Make a note of these to refer back to at a later time incase your forget. The last thing you want is a forgotten tripping hazard while moving.
Step 3: Measure Safe Dimensions
This step is probably the easiest of them all. If you cannot locate the official dimensions, then grab a tape measure and jot down the height and width. This will prove that your safe can actually fit through the areas it needs to.
Step 4: Prepare Your Safe for Moving
Before moving your safe, consider removing the contents for the safe. Depending on the contents of the safe, this may make a noticeable difference in the weight but primarily will protect your valuable contents.
Step 5: Secure Your Safe
Simply put, make sure that the door of the safe is secured shut and that any loose fittings are safely secured.
Step 6: Protect Your Home From Damage
Now that your safe is ready to move it's time to prepare your home for the move. If there any tiger corners or areas you should protect your walls from dents and scratches. It's also a good idea to protect the floors with tightly secured moving blankets. Ensure that the blankets are taught and will not cause a tripping hazard.
Step 7: Load Safe Onto Moving Equipment
Here's where the extra pairs of hands come in useful. Make sure your moving dolly is as close to the safe s possible. With a couple of friends, tilt the safe just enough so that the foot of the dolly can slide underneath. Then gently place the safe back down onto the foot. With moving straps, tightly secure the safe to the dolly to prevent it from moving around and sliding off. Ensure that the safe is centered and is well balanced on the dolly.
Step 8: Move Safe Into Moving Vehicle
Make sure that your moving vehicle offers ramped entry to the rear. Carefully navigate the safe through the building, taking care not to damage the interior. Once you are ready to load it into the moving vehicle, reverse the dolly so that the safe is facing away from the rear of the vehicle. With help, pull the safe into the vehicle. Don't both removing it from the dolly instead secure the safe to the interior of the van.
~
Moving this type of item does require a lot more care, attention, and equipment that the average household item. If you would prefer the professionals to handle this type of job, then please do reach out to us here, or call 1300 421 144.